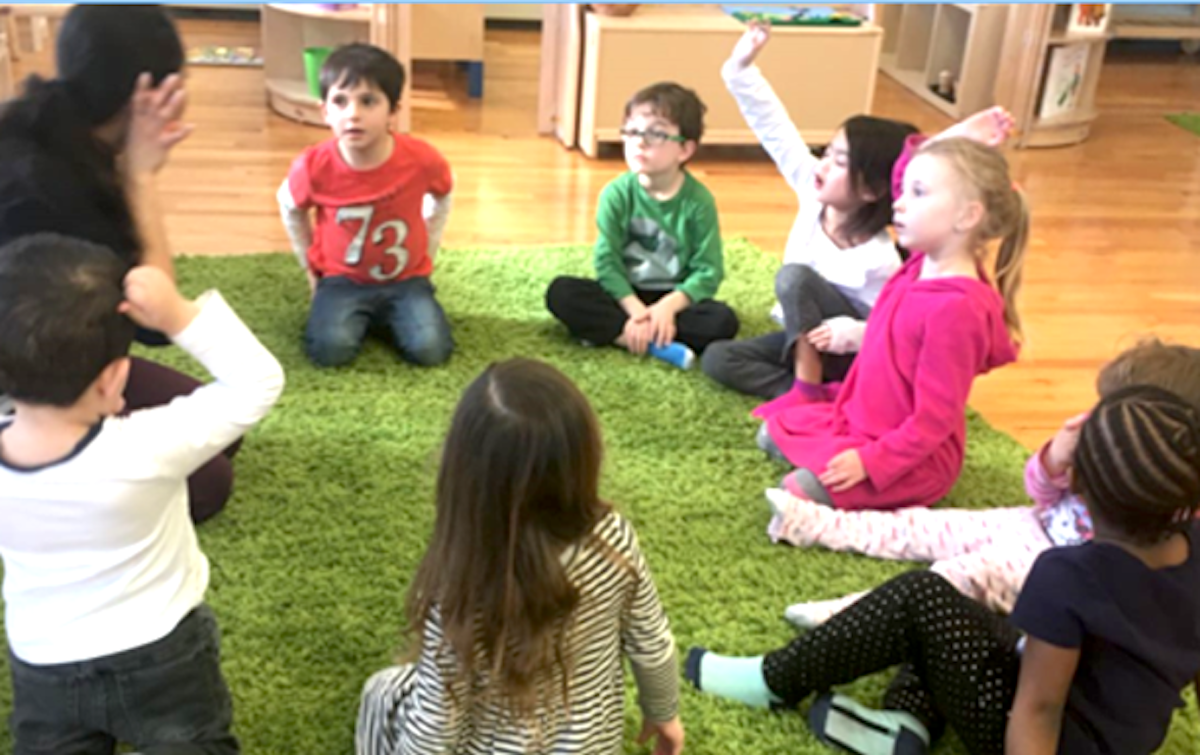 Spanish Immersion Montessori School
We strive to be an extension of families by providing children, at an early age, a total language immersion and multicultural "Prepared Environment" that enables your child to make connections between home and school and facilitates maximum independent learning and exploration. We understand that choosing an early education environment is one of the most important decisions families will make. We believe that our role as a program is to partner with families to help in the education of the whole child- socially, physically, emotionally, intellectually, and spiritually. Our aim is to cultivate an active community that fosters friendships and creates a supportive network.
At SIMS children will experience an educational environment based on the Montessori method in another language – that is to say that they are not "just" learning Spanish, rather they are learning in Spanish.
"Imagine a place where your child is always greeted warmly and made to feel welcome with a parent-communication experience that keeps you informed and confident that your child has fallen in love with learning."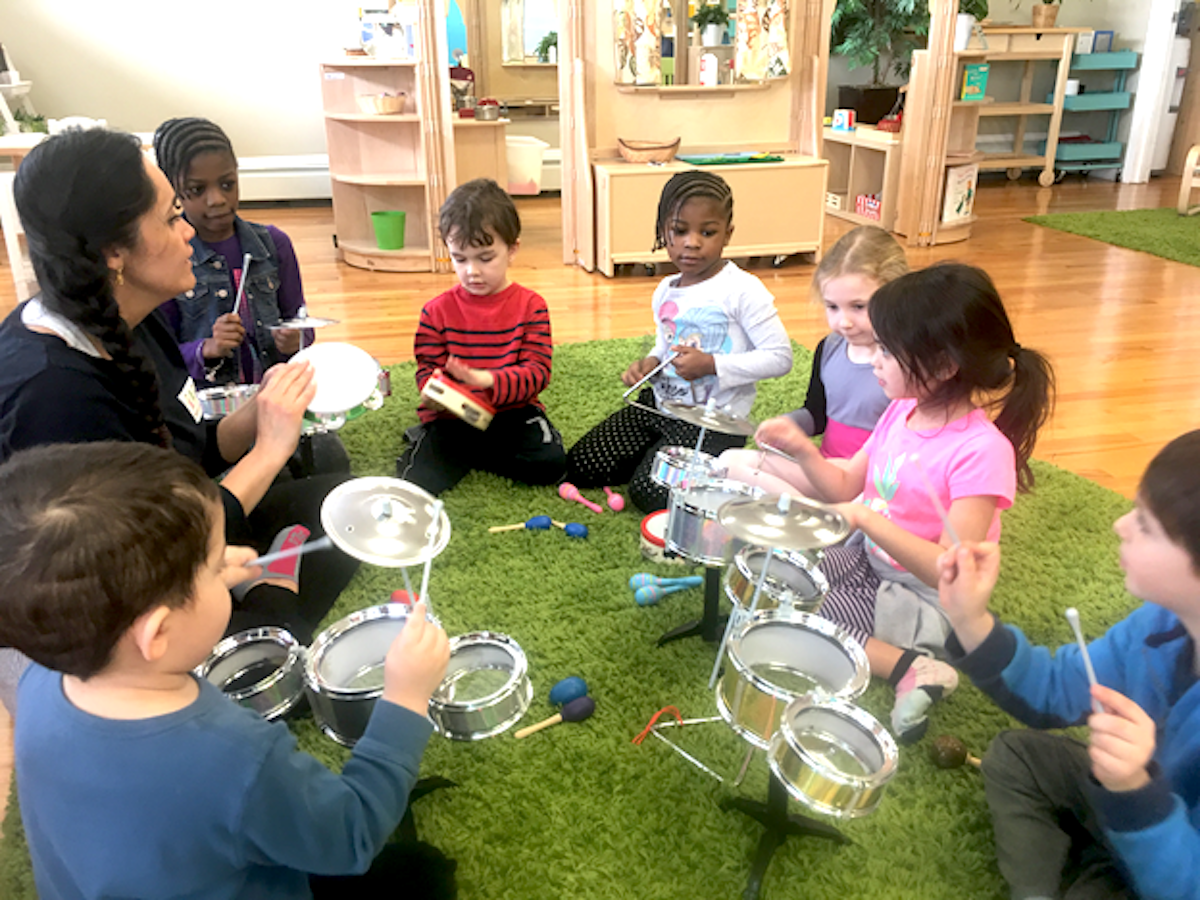 Our Mission
Our mission is to provide a high quality immersion program that exposes children to the Spanish Language at an early age as well as to facilitate the benefits of a Montessori classroom approach. We aim to plant a seed of cultural awareness and interest that will grow and will foster diversity and cultural sensitivity within the growing generation. Through compassionate and guided nurturing, we hope to give children, families and community a true passion for multiculturalism and self-leadership. Our mission is to prepare our students socially, emotionally and academically to be fulfilled individuals who make a positive contribution to family and society.
A Little About Our Programs
Toddler Program (Age: 15 month-2.9 years old)
Toddlers are introduced to a prepared environment enriched by a community of Spanish native speaking teachers who believe in the full potential of a child's ability to learn. SIMS offers a developmentally-appropriate toddler-designed curriculum that fosters independence, cognitive and language development, and strengthens fine and gross motor skills.
SIMS is extremely proud to offer your children a unique opportunity to effortlessly master a second language while obtaining a rich Montessori education. Our Spanish immersion program provides children a chance to acquire a second language naturally – with the goal of becoming bilingual – and thus enjoy the life-long benefits of bilingualism. Spanish is the target language spoken in the classroom in a spontaneous, informal and fun way. There are no formal expectations or assessments. Teachers speak to your children in Spanish at all times while identifying objects, making requests, playing games, and singing songs in Spanish.
Primary Program (Age: 2.9-5 years old)
Our qualified native Spanish speaker Montessori teachers provide a curriculum that's individualized to meet your child's needs while also focusing on providing opportunities for your child to develop his natural interests and abilities.
Your child will benefit from the multi-age classrooms in which students learn and support each other while learning at their own pace. This allows children to find activities in areas that excite them where they can thrive as they learn and grow.
Through collaborative learning, children in our program will learn skills for practical life, sensorial-refinement of their senses, language, mathematics, physical science, geography, and history. This unique approach allows your child to develop skills that will provide them with success throughout their lifetime.
Why Spanish Immersion Program
The sensitive periods for learning is a magic window of opportunity for language acquisition (birth to 6 years) that exists when children are very young and that exposure to multiple languages at a young age improves a child's ability to master languages in later years.
We believe that rapid and lasting learning takes place most effectively through multi-sensory stimulation. We create a positive association with the language through puppets, games, poetry and Latin American music and the Montessori materials.
We believe the most effective path to language acquisition is through total immersion not just in the language but in its cultures. For that we employ native Spanish speakers to conduct all the activities in the target language.
We believe that our role as a program is to partner with families to help in the education of the whole child, socially, physically, emotionally, intellectually, and spiritually. Each student in our program is encouraged to develop a strong sense of his or her own abilities and responsibilities as individuals, and as members of a community.
Hear it from our parents!
"My daughter started SIMS in the fall of 2019 and returned the moment that it was safe to do so in the fall of 2020. I cannot speak highly enough about SIMS! My child is learning and growing in amazing ways! She is so clearly loved and cared for by the amazing teachers that I feel comfortable every day in sending her to school. Because of the wonderful work of the SIMS educators, we are privileged to see the benefits in her language, curiosity, independence, and capabilities! It is delightful to realize that my child is truly multilingual and self-directed in her learning!"

Gwyne W.
Parent
"We see the impacts of the practical life aspects of the curriculum when our daughter gets excited to get the dinner table at home. We love the art enrichment program in the after school program and hearing from our daughter about the artist of the month that's being studied. We sing along to the songs our daughter brings home. We review world geography and it's a joy that she can correctly identify continents. Our daughter has a very firm grasp of Spanish and defaults to counting in Spanish. And while all of this is wonderful, we feel that best of all, our daughter loves going to school so much, she's telling all that she wants to be a teacher when she grows up."

Anjuli and Daniel
Come see Our School for yourself! Fill out the form above to book a school tour or learn more!