Come & Feel The Difference
Spanish Immersion Montessori offers a total language immersion and multicultural Montessori education in a stimulating, nurturing environment for children ages 15 months-5 years. Our educational programs do much more than teach your child; they instill confidence, independent thought and a-long love of learning. As a parent, the choices you make for your child now will have a profound effect on their future development and success. Make the right choice for your child at Spanish Immersion Montessori.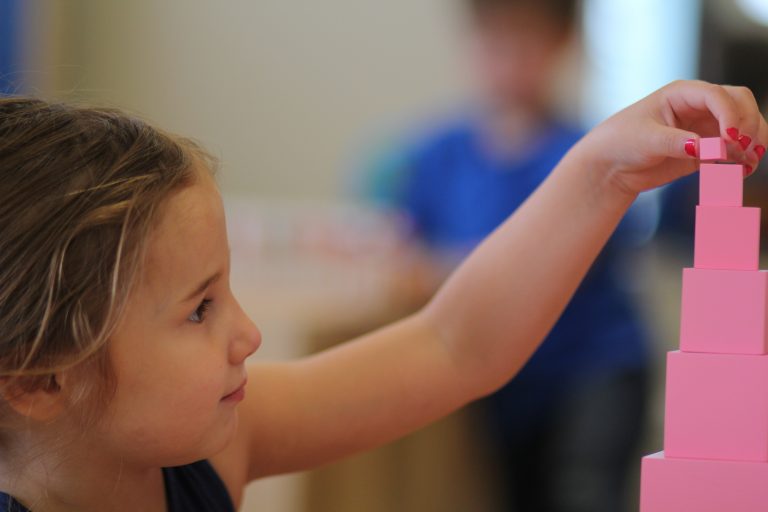 The Director's Message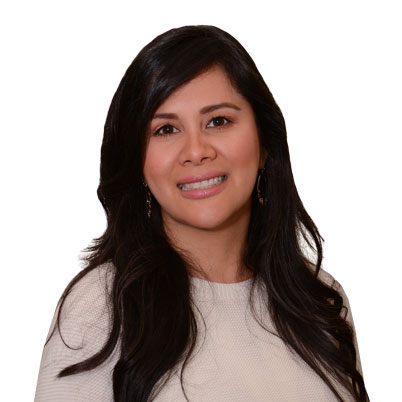 Director
Spanish Immersion Montessori
Welcome to Spanish Immersion Montessori! Thank you for taking the time to learn more about Spanish Immersion Montessori. Each day at our school is an exciting new opportunity to enrich the minds or our students, and we hope your child will join us.
Spanish Immersion Montessori welcomes students regardless of race, gender, national and ethnic origin, and is non discriminatory in all our policies. We accept children between the ages of 15 months-5 years.
Students may be enrolled for the current school term at any time during the school year as long as spaces are available. The admissions process begins with your visit to our school. You will receive basic school information at that time and be able to see the school facilities and ask questions. Following your tour and meeting at our school we will send you the application form to apply for your child's admission.
Please schedule your personal tour of our school today. We will be happy to answer your questions and provide additional information about our educational programs.
Kind regards,
Director, Spanish Immersion Montessori
Our History
Spanish Immersion Montessori School is our dream come true! SIMS is the result of a vision and desire to provide an effective Spanish program in a prepared environment that invites learning. SIMS is a response to the desires of parents who want to expose and immerse children in a second language at an early age.
SIMS founder Jouveth Shortell has been blessed not only with teaching children Spanish for the past 9 years, but also with the opportunity of raising two bilingual daughters. Her journey of teaching a foreign language began when they were very young. It was an easy and exciting journey since they learned in a practical and natural environment. Jouveth's daughters were her "Guinea pigs". She was able to learn the first-hand experience of what could work or not work when teaching and learning another language. She was also able to practice and improve teaching methods and approaches. Having been raised in a Spanish-speaking country, Jouveth also has the experience of learning a second language, which has provided insight into what it is like to learn to read, write, and eventually think in a second language (English in her case).
In 2009, Jouveth designed a two-year Spanish music and movement curriculum called ABC Spanish In Motion. ABC is now a Spanish exposure program designed to connect worlds and minds and is currently being taught in several preschools, elementary schools, after-school programs, homes, and libraries in and around Boston. After several years ABC Spanish In Motion had grown enough that we felt the need to have a physical place where families and children could benefit.
In 2014, we open the doors of our brand new physical space to parents and children that would like to experience this wonderful adventure of exploring and learning a new language and its cultures. We are fortunate to have a great team of Spanish-speaking teachers from throughout the Americas to share the program on a weekly basis.
During these regular visits to many schools, we were particularly impressed with the Montessori classrooms and materials. These prepared materials were always neat, clean, and organized. Children would go around and about with the materials and freely choosing their work. Children in Montessori classrooms walk as if they were feathers floating in the air. We observed how they joyfully chose their materials and focused on learning. Children look up from time to time while working but get back on track sooner and more diligently than expected as if they were never interrupted by their imagination. This environment was new, captivating, and exciting to me. However, what was most impressive was the fact that these children in Montessori classrooms were how quickly children were absorbing the materials that ABC would share each week. We didn't have to review older materials as much as expected – there was a difference in these Montessori classrooms.
Thus was born our desire to combine the ABC Spanish in Motion teaching methodology with the benefits of Montessori education, and the Spanish Immersion Montessori School was born.
SIMS assists the needs of families and their desires to expose their children not just to Spanish, but to Spanish cultures at an early age in a prepared environment that is inviting and welcoming. Spanish Immersion Montessori School has an innovative concept and its mission is to provide a high-quality immersion program that exposes children daily to Spanish and Latin American Cultures at an early age as well as the benefits of The "Montessori Method of Education." [The Montessori Method aims] to plant a seed of cultural awareness and interest that will grow and will foster diversity and cultural sensitivity within the growing generation. Through compassionate and guided nurturing, [Montessori classrooms] hope to give children, families, and community a true passion for multiculturalism and self-leadership.
Dr. Maria Montessori, an Italian physician, and educator developed a method of teaching based on her scientific observations of young children's behavior. Her first "Children's House" was established in Rome in 1907. She found children learned best in a homelike environment filled with developmentally appropriate materials that provide experiences, which contribute to the growth of self-motivated, independent learners.
Maria Montessori believed "…that children are naturally good, naturally peaceful, and naturally motivated to learn."
Dear parents, our dream has been realized. We are open, enrolling, and welcoming families and children to explore the world with us. We aim to support your children's quest to be socially, emotionally, and academically fulfilled individuals who make a positive contribution to family and society. Our contribution to this journey is through offering an environment where your children can grow, learn, and explore all in Spanish!
Our Staff
Our staff are what make every day special for our children. Our staff are creative, understanding, and passionate. They work with families to create every child's own success story.
+ Jouveth Shortell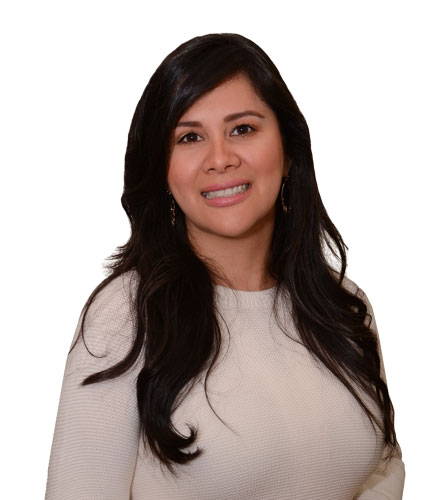 Jouveth Shortell, Founder
Jouveth Shortell is a Venezuelan native and holds a B.A. in Education: Pedagogy Science from the Universidad Católica Andrés Bello in Caracas, Venezuela, and a M.A. in Intercultural Service, Leadership and Management from the School for International Training in Brattleboro, Vermont.
Jouveth received her Montessori certification under the auspices of the American Montessori Society at the New England Montessori Teacher Education Center (NEMTEC) and also an EEC accreditation for School Director.
Jouveth has taught Spanish in formal, bilingual school settings and in informal tutoring environments. Her passion is promoting multiculturalism, which she does by leveraging experiences from her multicultural background. Jouveth believes firmly that true social change occurs through multicultural experiences leading to acceptance of other-cultural identities and cultural pluralism. A first step towards multiculturalism is the acquisition of a second language which serves as a bridge into a new culture and promotes sensitivity, respect, and a desire for further experience.
Jouveth has been blessed not only with the opportunity of teaching Spanish to children for over 12 years, but also with the joy of raising two bilingual daughters. Her love and passion for teaching a foreign language began when they were very young. Having been raised in a Spanish-speaking country, Jouveth considered it very important to teach her daughters not just Spanish but other languages as well, their traditions and culture.
Her Journey began in 2009 when Jouveth developed a two year music and movement program called ABC Spanish In Motion. By 2011 Jouveth had produced and recorded eight Spanish seasonal music Cds. Making the music a central part of her curriculum, music that addresses native animals, foods, instruments and of course Caribbean rhythms. Jouveth then turned her passion of education into writing each of the songs in every CD, taking care of every detail of executing and producing every CD.
By 2014, Jouveth had successfully trained a group of 10 wonderful Latin American instructors who were teaching the program in about 40 schools throughout the Boston area. ABC was until then a mobile program.
Today, Jouveth embarks in a new entrepreneurial adventure Spanish Immersion Montessori School, a dream come true! SIMS is the result of a vision and desire to provide an effective Spanish program in an environment that in conducive and invites learning. Jouveth's passion for cultures is shared today with her two favorite people, her daughters with who she loves spending time traveling, exercising, and listening to Spanish music. Jouveth enjoys practicing meditation, mindfulness, Pilates and of course dancing salsa with friends!
+ Elizabeth Baye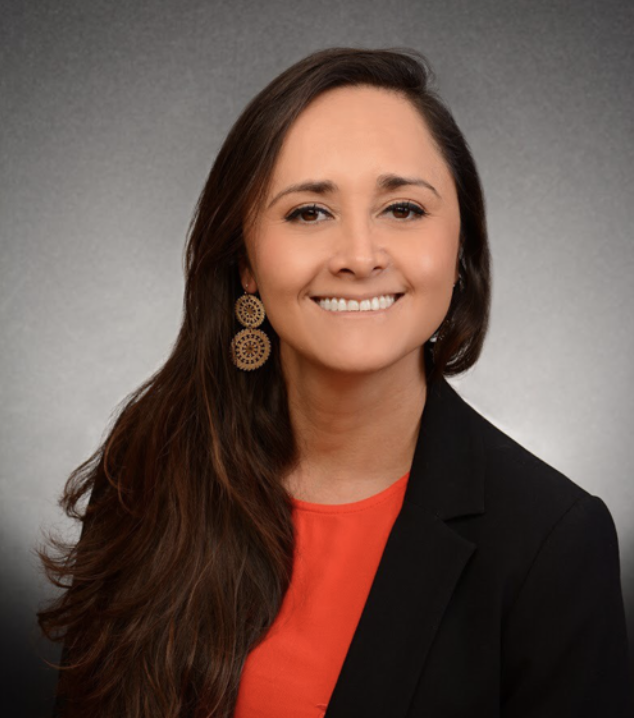 Elizabeth Baye
Born, and proud to be raised in Jalisco Mexico. I came from a family of professors, my dad taught at a Master's degree program and my mom at a PhD degree program. I earned my Bachelors degree in Graphic Design in Mexico and worked 4 years for the children's museum of my city, "Trompo Mágico". I was in charge of all the temporary exhibitions.
In 2010 I decided to start a Master program in Arts and Graphic Design in Boston, at Suffolk University. Curiously, all my projects as a designer have been dedicated to children, probably because of the influence of my parents. Simultaneously, while earning my master, I started working at ABC Spanish in Motion for a couple of hours, teaching Spanish through music, movement & art at the after-school programs in different schools around Boston. Upon discovering my love for teaching, I was intrigued by the method created by Dr. Maria Montessori and decided to do my training here in Boston, at New England Montessori Teacher Education Center, where I earned my Montessori Certificate from the American Montessori Society.
+ Mayra Mesta Martinez
My name is Mayra Mesta and I have been happily teaching at ABC Spanish in motion since 7 years ago and at SIMS since 2019.. I have a Bachelor's Degree in Psychology from University La Salle Laguna. I am a Mass. EEC Licensed Preschool Lead Teacher, and I/T Teacher. I am trained and certified in pediatric CPR and First Aid and I am working towards my Montessori certification.
I am originally from Torreon,Mexico. I moved to the United States 10 years ago and after I moved I got very interested in teaching languages. I completed and got certified as Spanish Medical interpreter but then I realized I wanted to get involved in education . I always loved to work with children so I combined my passion to work with children and languages, and I started my career as an early childhood educator. I am married and I have been blessed with a wonderful child. I also enjoy reading, baking, and spending time with my family.
My hope and dream for each of my students is that they develop a sincere and deep love for learning different languages (specially Spanish) . I hope that they find their passions and use what they are passionate about to achieve their goals and reach their fullest potentials.
+ Blanca Alsira Alvarez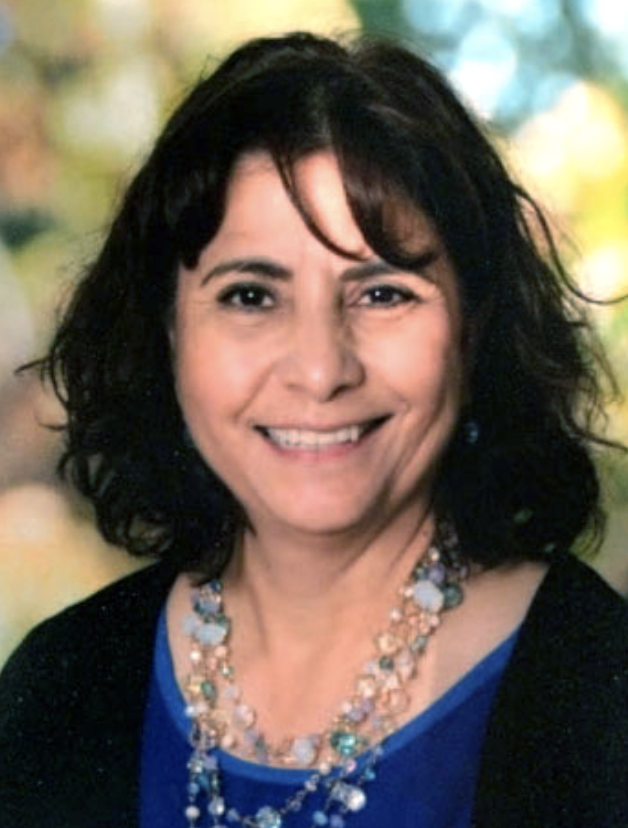 Blanca Alsira Alvarez, Director and Lead Teacher
Blanca Alsira Alvarez is a native of Guatemala City, Guatemala and the eldest of five children. A resident of the United States for the last twenty years, she has been a Montessori preschool and toddler educator for the past eleven years.
Following an initial career in accounting, she was drawn to education, beginning as a nanny, graduating from an ESL program, and obtaining a degree in Early Childhood Education from Massachusetts Bay Community College. In July of 2009 Alsira became a trained and certified Montessori Teacher from the American Montessori Society, obtaining an associate and early childhood credentials. Alsira completed practicums in both the LAB School in Wellesley College and the Wellesley Montessori School where she taught for four years. In 2012 Alsira was offered a great opportunity at the Fessenden School, a non-Montessori school in Newton, where she worked with preschoolers and applied Montessori teaching methods.
In 2015 Alsira pursued another opportunity to work with toddlers at the Newton Montessori School and return to a Montessori environment. Currently she is very excited to take the reins of Director and Lead Teacher of Spanish Immersion Montessori preschool. Both inside and outside of the classroom, Alsira is free-spirited, fun and loving. She loves reading, traveling and dancing salsa.
+ Anya Zayka-Laporta
Anya was born in Cozumel, Mexico where she lived for 24 years. She has made Boston her home for the past 9 years. Anya studied Law in Mexico but was always involved in educational Activities. Now she is enrolled in Early Childhood Education at BHCC. She joined the ABC team 7 years ago, opening new challenges and adventures while teaching little children. Anya has stepped up her commitment to the ABC team to serve as the Program Coordinator.
In 2019 She transitioned to the Montessori Infant – Toddler Classroom as a Lead Teacher for SIMS Waban. She has been working with both teams gaining knowledge and gratifying experiences in the way. Ever enthusiastic, charismatic and always committed to bringing the beauty of the Spanish language and culture to the little ones, Anya enriches the program and class experience.
+ Yinna Ramos
Yinna Ramos is from Cartagena, Colombia, where she studied Social Communication and Journalism. Coming from a family of primary school educators, it became clear that working with children is what she wanted to do. She started working with different foundations focused on children. When she moved to the US to further her studies, She didn't want to stop doing what she likes so she became a Spanish tutor. Yinna has been with ABC Spanish in Motion for a year, and is loving the opportunity to be part of a program where she can be active with the kids, teaching them and learning from them while they are having fun.